Protecting origin-linked products using Geographical Indications


eLearning course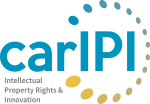 General overview
This eLearning course on origin-linked products (OLPs) and Geographical Indications (GIs) is designed to provide participants with a basic understanding of the importance of origin-linked products and how they can be protected and leveraged as a valuable asset by producer groups.
Course design
The course consists of three modules, with a total of 8 sessions, accompanied by resource materials in the form of videos and text.
The course is designed to be delivered either as live sessions or self-paced, where interested stakeholders can access the online materials on their own time.
Participants will find the learning exercises integrated in each module especially useful, as they provide an opportunity to apply the knowledge gained from the sessions.
Below, you can find the structure of the course, with an outline of each module and session. Click the PDF icon next to each session to download the text content.
Use the menu on the left to navigate the course online contents. In each part, the content in web format is preceded by a video, where an expert makes a more detailed and visual presentation.