Upcoming Activities
On 1 December, AL-INVEST Verde DPI is organising a workshop aimed at exploring the…
On 12 December 2023, the International Union for the Protection of New Varieties of Plants and…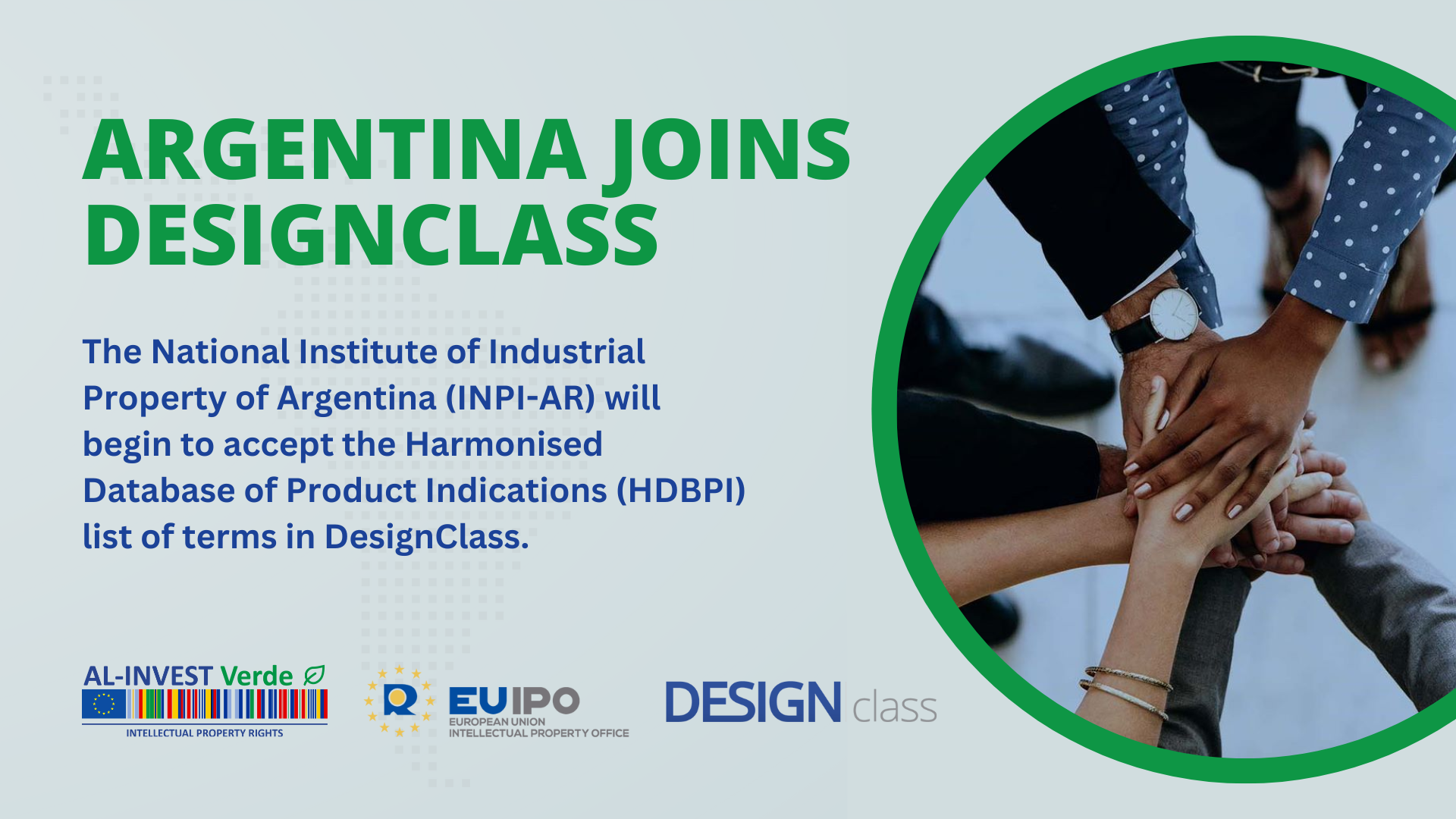 On 12 May 2023, Argentina is set to join DesignClass. From that point forward Argentina will begin to accept the Harmonised Database of Product Indications (HDBPI) list of terms in DesignClass.
[...]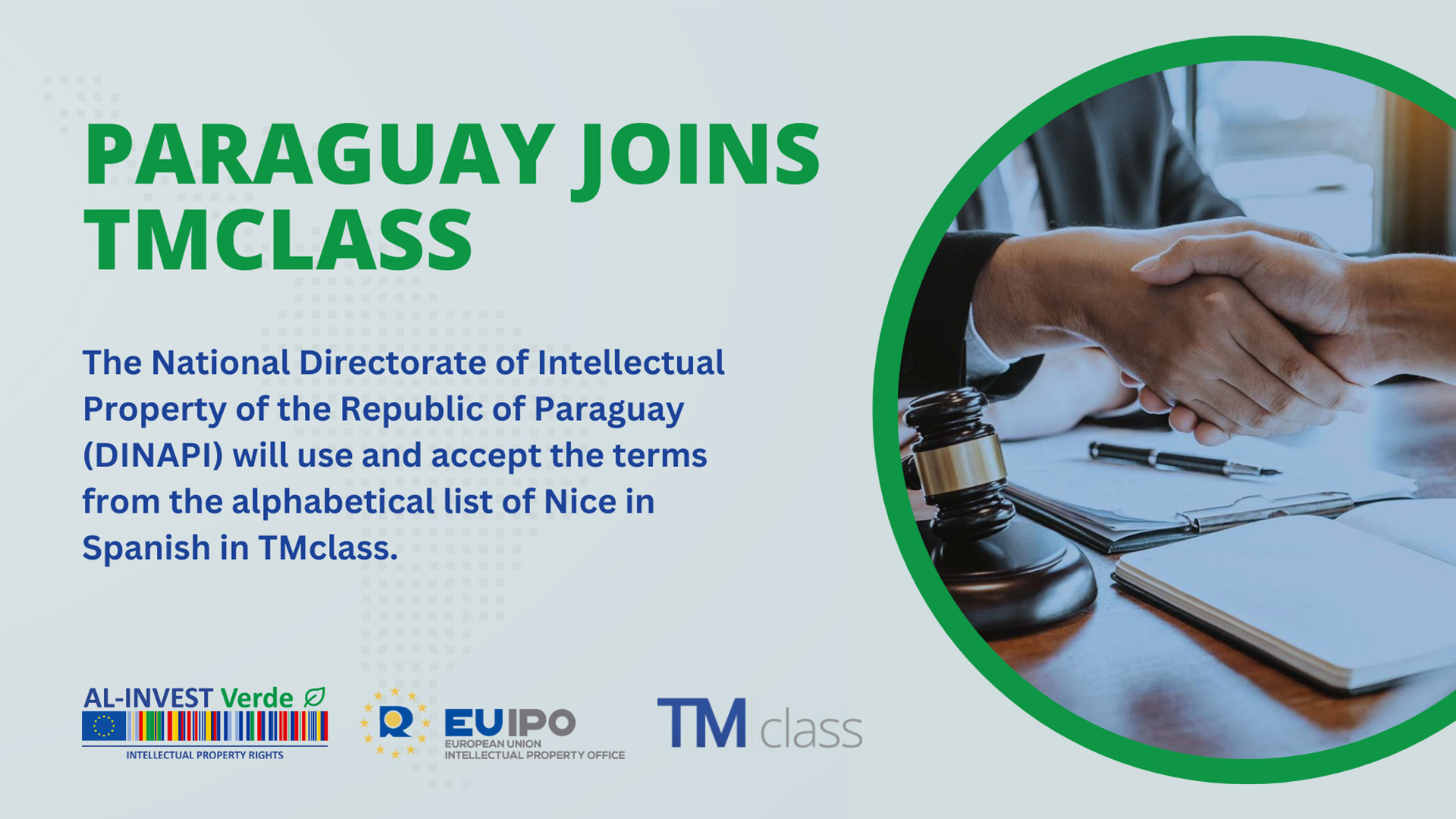 As of 08 May 2023, the National Directorate of Intellectual Property of the Republic of Paraguay (DINAPI) will use and accept the terms from the alphabetical list of Nice in Spanish in TMclass.
[...]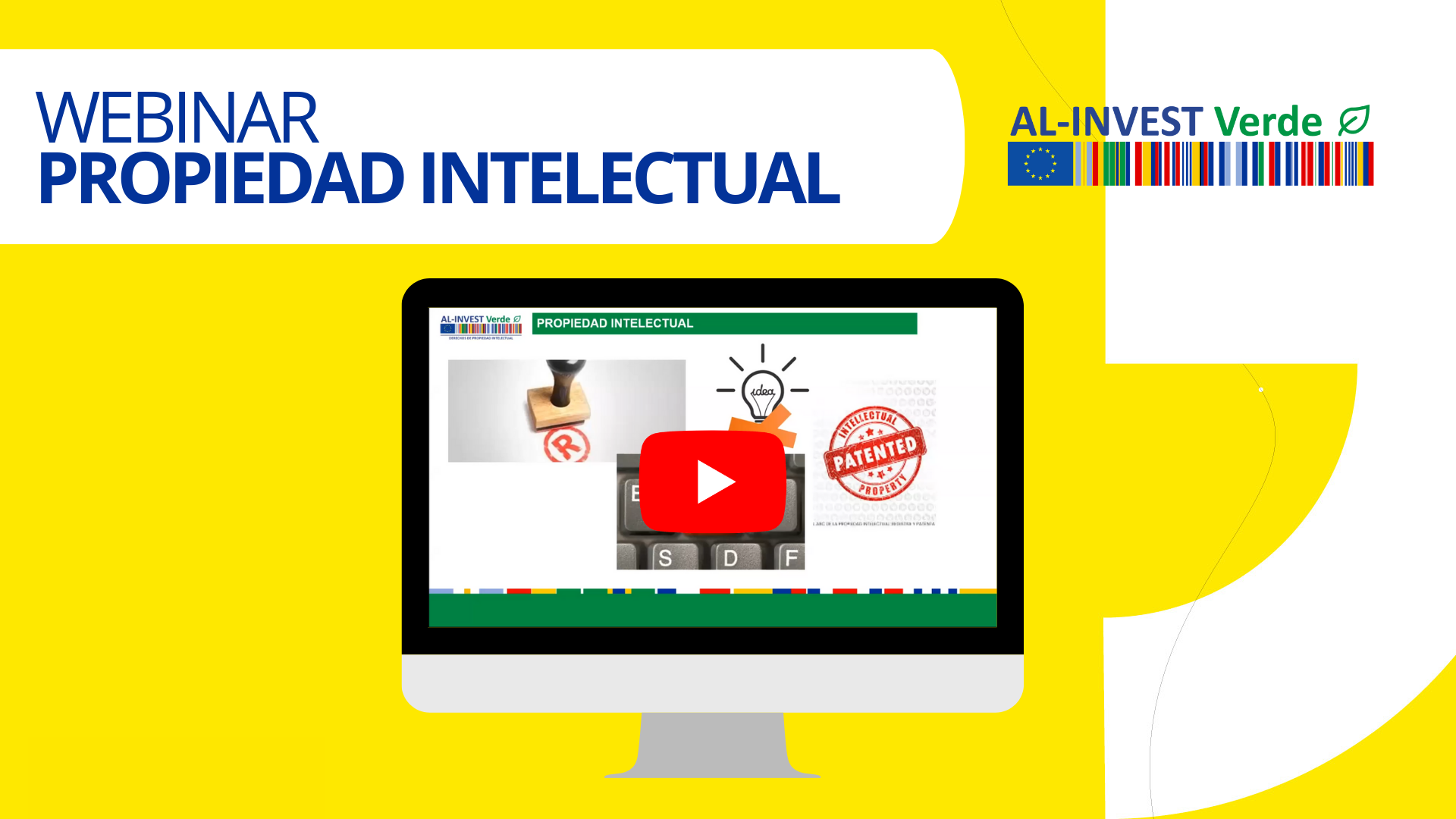 The webinar on Intellectual Property that was held on 25 April is now available in our learning portal.
[...]